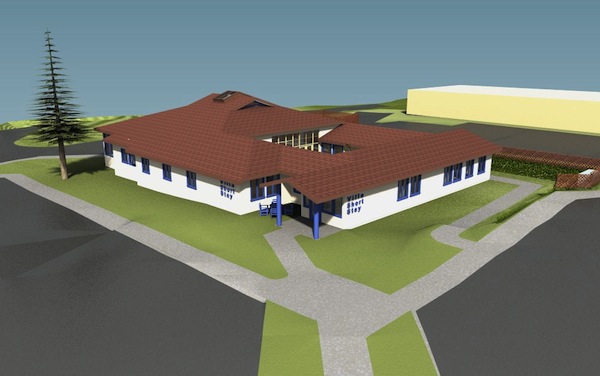 Alameda County Behavioral Healthy Care Services
San Leandro, CA
Client
County of Alameda
Scope
Schematic Bridging Documents for Construction of a new halfway-house type "Villa Short Stay" residence for Alameda County behavioral health care clients
Cost
$2.64 M Construction Budget
Status
Schematic Design
PROJECT DETAILS
This new 8,000 square foot one-story building will provide residential services for up to 16 mental health care clients in an unlocked facility. The building incorporates many features to ensure the safety and privacy for residents and staff, while offering a welcoming, home-like atmosphere that does not feel like an "institution." The building will become part of the historic 1919 Fairmont Hospital campus, which currently has extensive behavioral health facilities, including Villa Fairmont Mental Health Rehabilitation Center, and John George Psychiatric Pavillion, and the neighboring Sobering Center.

The building is designed to meet LEED silver requirements and will be self-certified by the County.

Birdseye View from South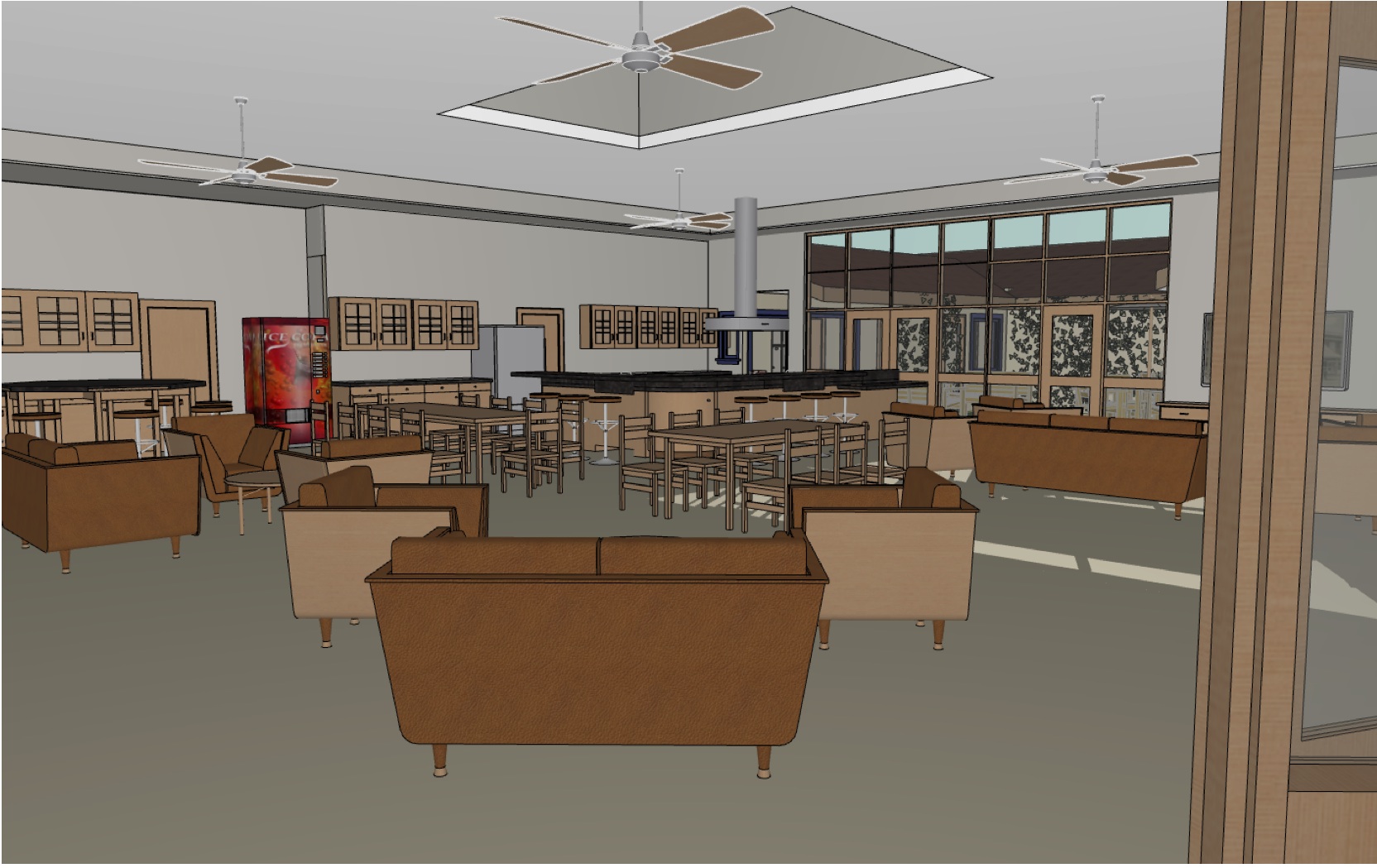 Interior View looking towards kitchen and courtyard.