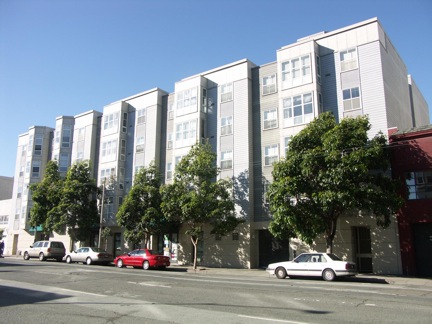 1028 Howard Street Waterproofing
San Francisco, CA
Client
Mercy Housing
Scope
Waterproofing
Cost
Construction Cost
Completed
2012
PROJECT DETAILS
Leaky windows caused problems for the elderly residents of this five-story building – not to mention for the soggy building paper and wood framing structure inside the walls. Original windows were shoddily made by a manufacturer that is now out of business, and in many cases were improperly installed. Concrete fiberboard paneling was installed without proper spacing to create a rain screen, resulting in seepage into the wood frame of the building. Many of the weep holes had been sealed up, preventing moisture from escaping from the walls of the building.
The wood-frame building includes 40 two- and three-bedroom apartments on four floors, and a ground floor that houses parking, administrative offices, and community space.
We produced a bid document that clearly communicates proper installation procedures for the new siding and windows, to prevent similar problems from reoccurring.

Waterproofing scope of work includes replacement of cement panels, square bay windows (right), angled bay windows (left), and parapet redesign.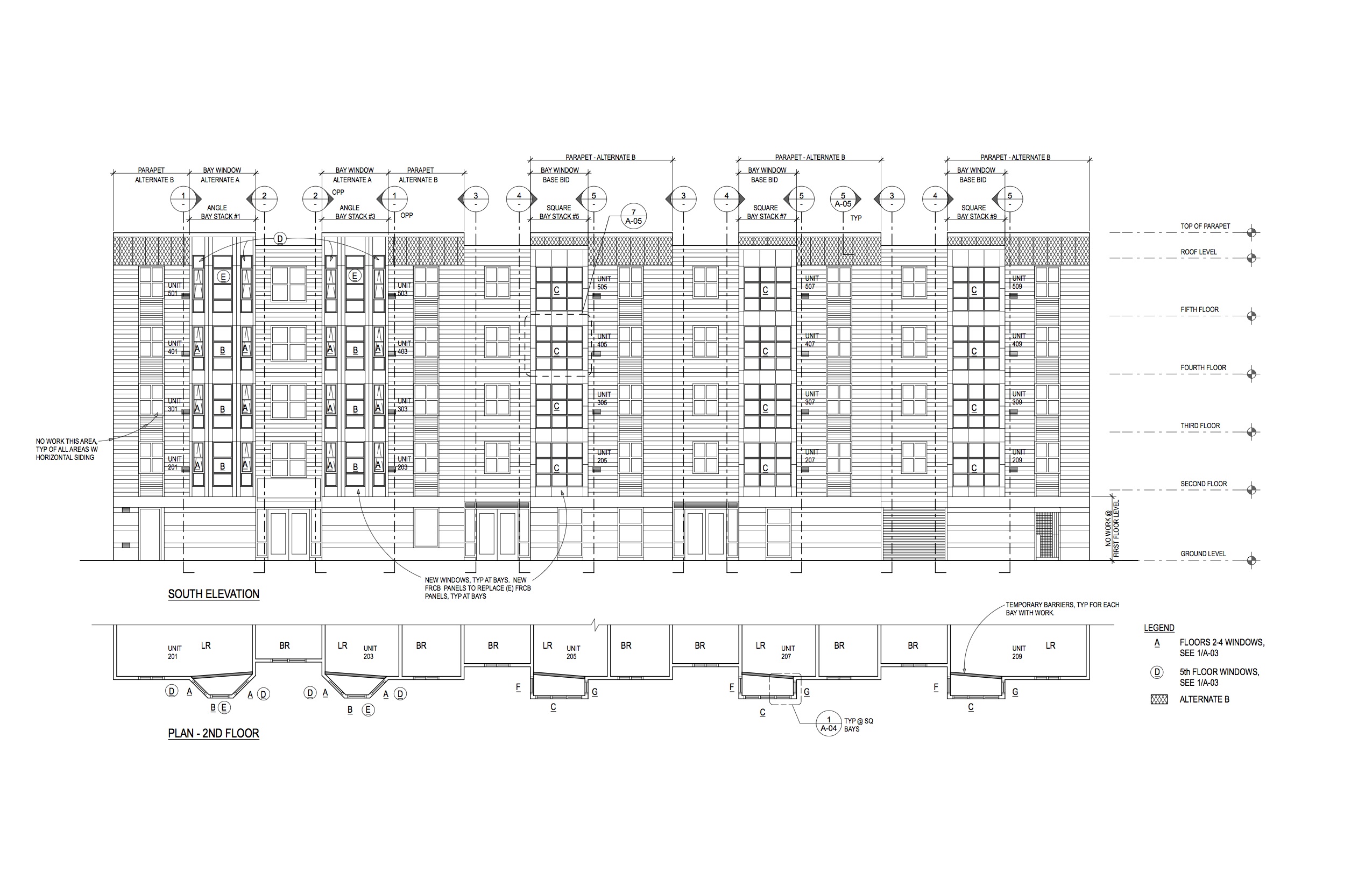 May 2009