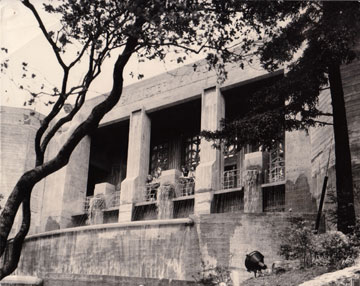 Woodminster Theater ADA and Bathroom Upgrade
Oakland, CA
Client
City of Oakland
Scope
ADA and Bathroom Upgrade
Cost
$614,000 est.
Status
Budgeting
PROJECT DETAILS
Woodminster Theater is a 1500 seat outdoor amphitheater located in Joaquin Miller Park, in the Oakland hills. It was constructed under the federal New Deal Works Progress Administration(WPA) program. The theater is made almost entirely of concrete cast-in-place construction. Behind the stage there is an artificial water cascade, also built by the WPA, which is dedicated to writers of California. Muller & Caulfield is currently working on ADA upgrades to the Theater. Upgrades include re-paving parking areas, and the path from parking to the theater entrance, access to concession stands, replacement of wheelchair decks in the seating bowl, and accessibility upgrades to the theater bathrooms.

Historic Photo Circa 1941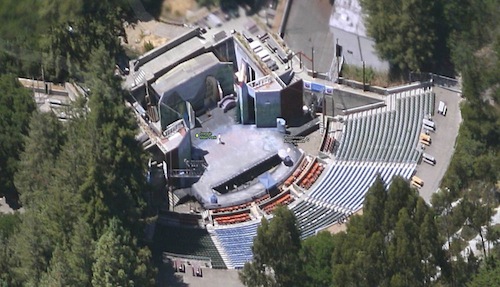 Woodminister is an active outdoor theater.