%@LANGUAGE="JAVASCRIPT" CODEPAGE="1252"%>

EAST COUNTY HALL OF JUSTICE, COUNTY OF ALAMEDA
Dublin, CA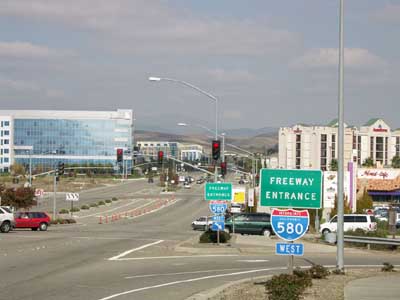 Client
Alameda County GSA
Scope
Bridging
Documents for Design-Build
Role
Design of Exterior and Public Non-judicial Spaces
Cost
$61 million
Status
In neogiation with Design-Build firm
Visual simulations, produced by Muller & Caulfield Architects, showing how the proposed new courthouse will fit into the community.

PROJECT DETAILS
Serving eastern Alameda County, the new 185,000 s.f. facility will provide 13 courts and support services for the judicial and social service functions, in addition to safe and separate access and circulation for judges, the public, and defendants in custody.
We have stayed involved with the project since the beginning, as sub to the now-defunct HLM Design groups, as prime, and as sub to KMD Architects. Our responsibility has included project programming, site investigation, LEED approval, consultant coordination, regulatory negotiation, and cost control.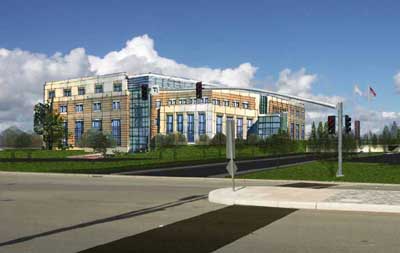 New design by KMD with Muller & Caulfield Architects